Dear FoldiFans,
Things are getting exciting at FoldiMate! For the very first time, we invited dozens of FoldiMate fans into our R&D lab to personally try out our new folding prototype.
So before we dive in, just a quick reminder to please let us know your shipping country by using the Check Status button at the top of this page and once you are in click the "My Details" tab, so we can keep you updated when FoldiMate becomes available in your region.
Now Fans, Not Just The FoldiTeam, Are Folding Laundry With FoldiMate
This April, for the very first time, we invited dozens of interested fans to join us in our R&D lab and fold laundry with our most advanced FoldiMate prototype! It was a great experience for all of us, and we were excited to see their reactions and wonder as the shirts, pants, even towels they inserted began magically appearing, stacked and folded at the bottom tray. It was truly a major milestone for us as a start-up.
We have taken every bit of feedback that we received into close consideration. In fact, as you are reading this, further improvements that we discovered during these sessions are already being turned into assignments for our development team. We are doing our best to make sure that the final version of FoldiMate will meet your expectations. Following our customers' needs is one of the things that we focus on the most here at FoldiMate, and it's important to me that the final model will truly be based on our fans' feedback. That's just one of the things that make a product like FoldiMate so completely unique.
Here's a close-up from our April session – all of these laundry stacks were folded by fans using FoldiMate for the first time!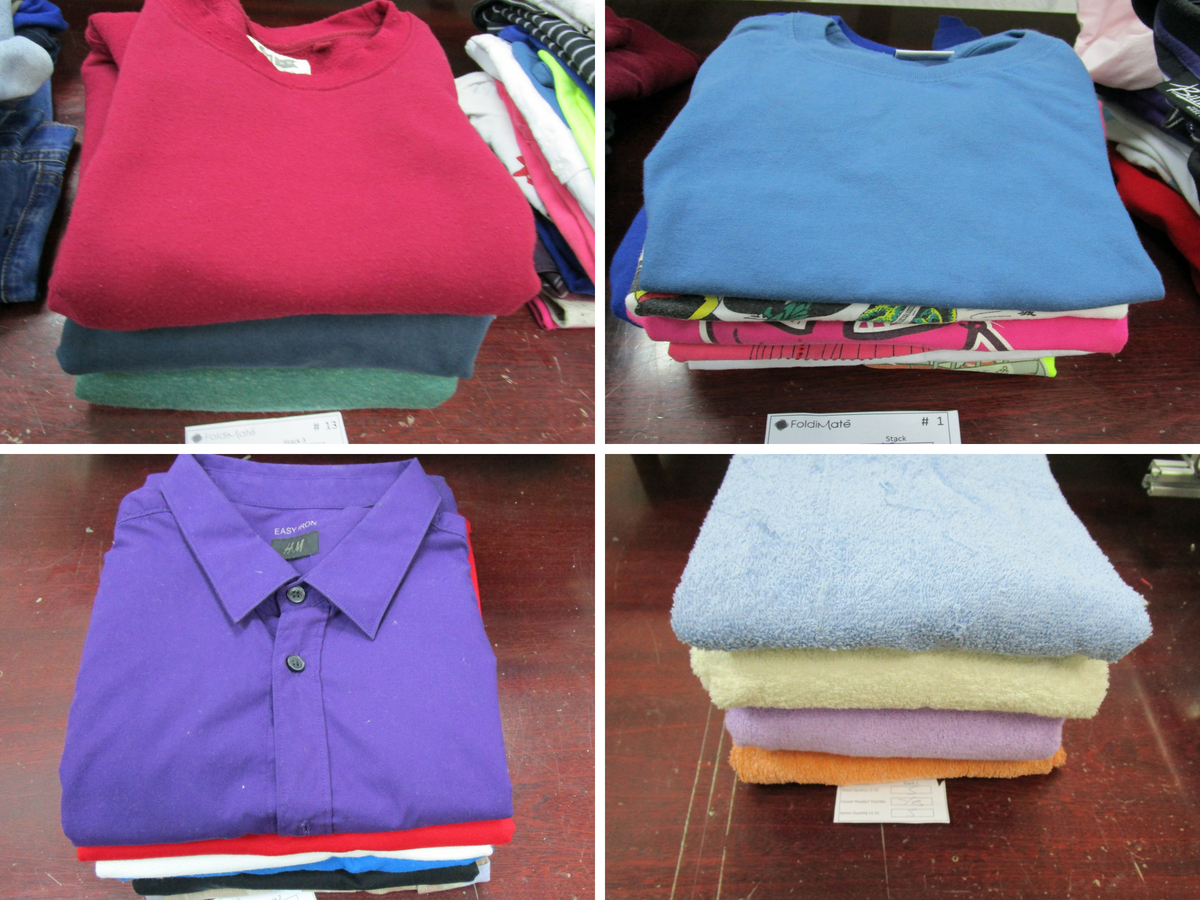 What do you think – are they ready to be put away? Let us know in the comments below.
Your Help Can Really Make A Difference

I would like to take this opportunity to thank everyone who has taken part so far, both by taking surveys and for joining us in our various feedback sessions. We literally could not have succeeded this far without your feedback and encouragement. I hope you are as excited as we are at how this process is unfolding: your opinions are shaping the way the final model of FoldiMate will look and operate.
For those of you who weren't able to join us for our last feedback session, here's a peek at our latest prototype in action:
One last reminder, don't forget – if you want us to let you know about future sessions and keep you posted on when FoldiMate becomes available in your region, please make sure you' use the Check Status button at the top of this page and enter your shipping country.
Take Care,
Your Folding Mate,
Gal Rozov